Horseshoe Fox Face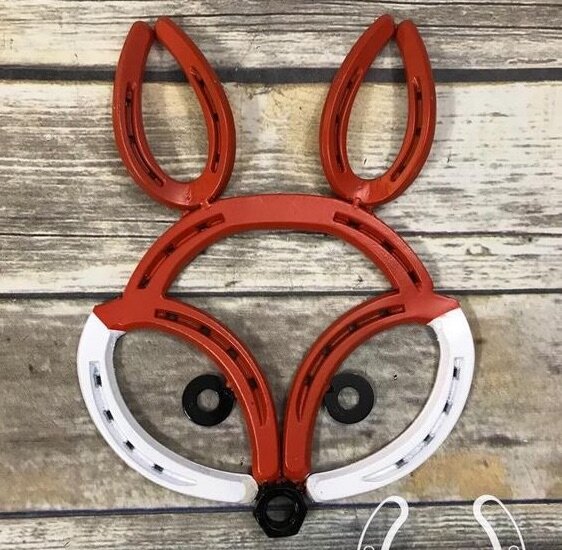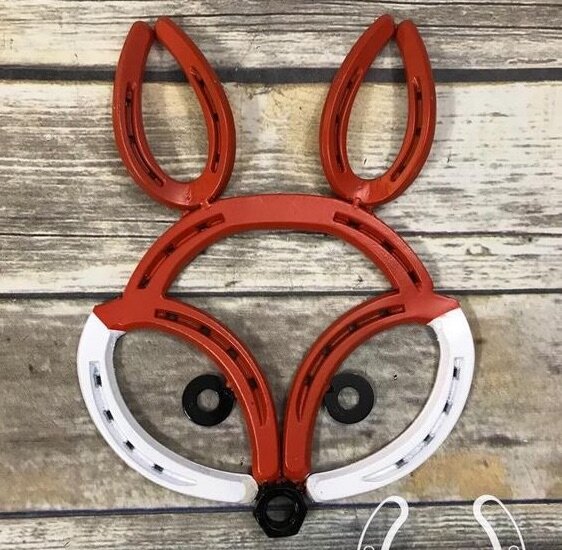 Horseshoe Fox Face
This guy is so sweet! Painted like the picture unless you want otherwise (let us know). Lorrie can add a stake so you can put it in your yard if you'd like. All horseshoes are repurposed (which means they were actually on horses!).
If picking up, Lorrie will contact you directly.
**Shipping will be charged AFTER your initial purchase. You will receive an invoice through PayPal. Shipping is First Class USPS when available. You'll be contacted with shipping options.
Please remember that metal is HEAVY so shipping charges can add up ;)